In 2020 many things changed dramatically in global economics. One of the after effects of the pandemic in the U.S. was the CARES Act. As part of the economic stimulus in the U.S., millions of people received cheques. These cheques were for people to be able to supplement their income. However, many observers suggested at the time that these cheques were used to invest instead. In some cases this was in Tesla shares, but in other cases, this investment was made into digital assets like bitcoin.
It was less than a year later that another extraordinary event rocked capital markets. Hedge funds were blind-sided by retail investors who discussed stocks like GameStop on Reddit. The popular store saw its valuation rocket, against all odds. All of this went a long way to prove that the world had changed forever. Retail investors were here to stay, and in some cases they were making large profits too.
Today the advent of fractionalized shares on platforms such as Robinhood or Revolut have become normal parts of consumers lives. Some platforms like Wise.com have even added an all weather ETF for their customers. All of this goes a long way in showing consumers that there are ways to improve their financial future.
The advent of crypto trading and Mosaic Alpha
When bitcoin initially hit the market people were not aware of how the future might look for the cryptocurrency. Day trading was also not available till at least 2014 with exchanges like Bittrex and Kraken offering something approaching a trading function within their platforms. None of these were anywhere as sophisticated as some of the solutions available today.
We spoke to Attila Vidakovics, Co-founder and CEO of D-labs and Mosaic Alpha, about why he believes in the promise of all things decentralized. And why he is building a crypto trading platform that will help benefit all consumers out there today.
"I became interested in digital assets back in 2015, when Ethereum launched," Attila shared. "At the time custody services were the only way to be involved with cryptocurrencies.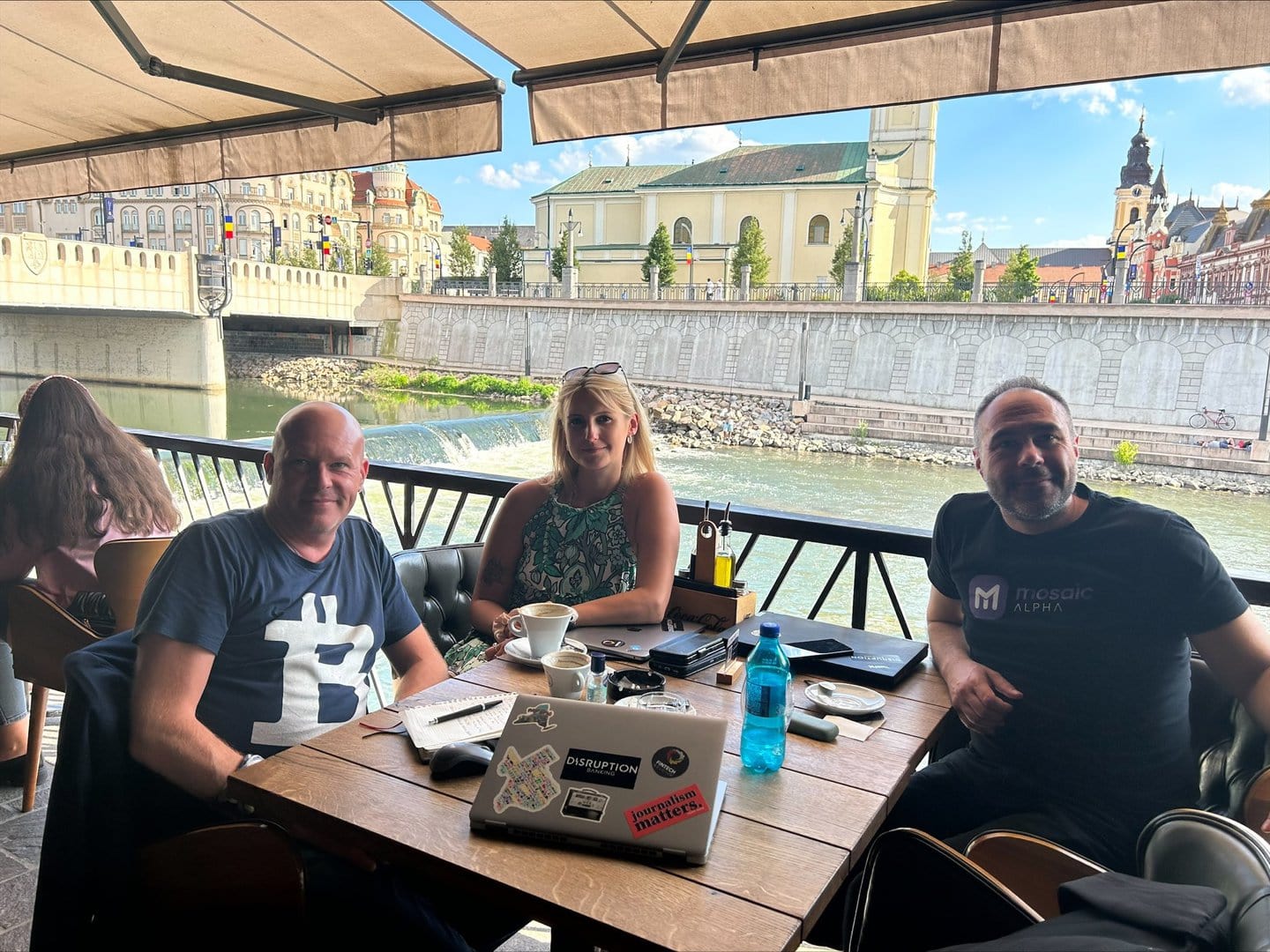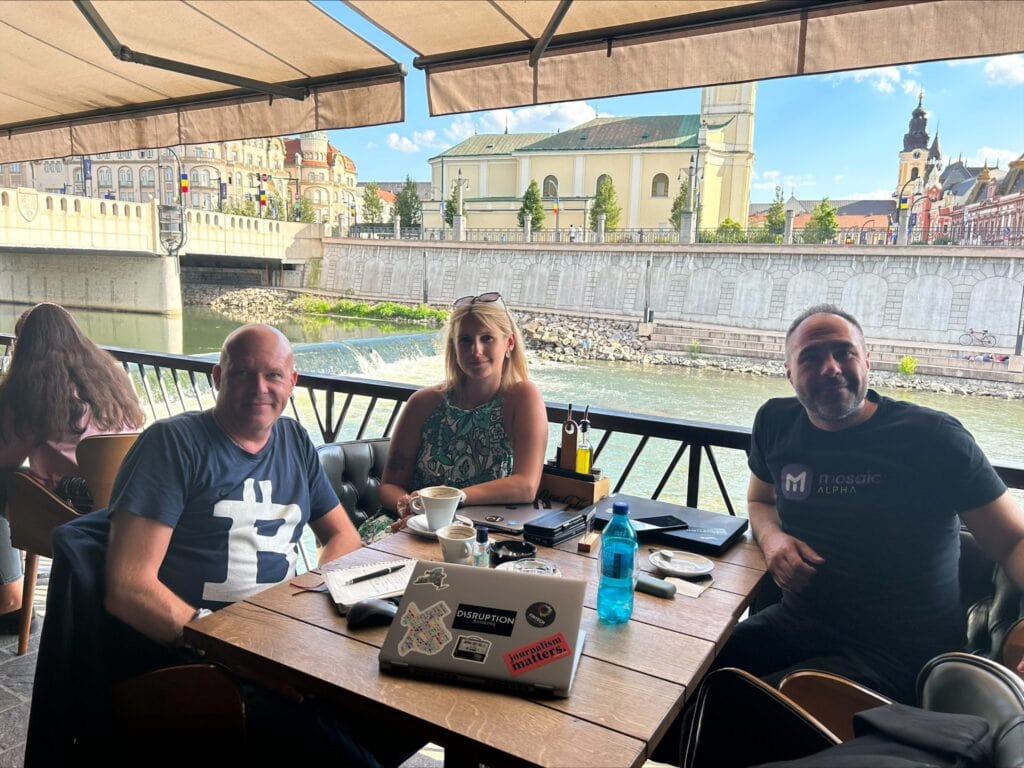 "Ethereum had a profound affect on me. I believe that the layer 1 blockchain has the ability to revolutionize the entire financial industry. I still believe it does," Attila highlighted.
Considered to be one of the most influential people in blockchain in Hungary today, Attila has successfully launched the Mosaic Alpha platform. The platform is used by hundreds of traders and retail investors already. After a successful crowdfunding exercise, there are also now thousands of individual investors who have thrown their lot behind what Attila and the team are doing.
What's in a DAO?
Although looking at Mosaic Alpha today, one may not initially conclude that it looks like a decentralized autonomous organization (DAO). The thinking behind the platform is all DAO.
In the near future users will be able to vote, and the team are currently agreeing how the governance structure will look in order to facilitate this type of activity.
"We want to be able to offer a completely decentralized experience in the future," Attila explained. "But for those who want to experience the platform today, it already operates completely autonomously. Except how individual traders are able to start a new basket of trading strategies."
Most people think that the concept of a DAO started when DeFi first started to become popular. Attila argues that the concept was around long before DeFi had started to grow as a new marketplace:
It was this initial promise of a truly decentralized opportunity built on Ethereum that appealed to Attila. Today, it is one of the reasons he believes so strongly in the message of decentralization.
Acquiring experienced traders to the Mosaic Alpha platform
With the popularization of digital assets amongst both retail and institutional investors, a new breed of sophisticated trader with knowledge of bitcoin et al has emerged. Platforms such as Stash, Public or Iconomi have all helped bring together the best traders on the market today. Traders who know a legit digital asset from a scam token, and, more importantly, know how to trade them.
Not that one should worry about scam tokens on Mosaic Alpha, Attila assured us. "Our platform filters all tokens prior to listing them on our platform."
"We have a white list where verified and reputable tokens are listed," Attila added. "Polkadot, Cardano, Uniswap, Chainlink, these are some examples of the tokens trading on our platform today.
"At Mosaic Alpha we want our retail investors to be with us and our traders for the long haul. We would like our community to think of long term returns and not necessarily quick wins like many associate with crypto trading today."
"Over the years of trading digital assets I have met many traders and investors who have looked at short-term returns," Attila explained. "This approach to trading doesn't work for everybody though. In fact, it probably doesn't work for the majority of investors.
"This is one of the reasons that we encourage traders to establish themselves on Mosaic Alpha today. Traders can expect a margin from the investment strategies that individual retail investors choose on our platform. As one would expect, retail investors will mainly follow the successful traders."
The future is Education, the future is Wealth for all
Penetration amongst retail investors who are looking at digital assets is still much lower than those who follow all weather ETFs and the like. Just over 4% of traders are exposed to digital assets today.
The growing importance in a diverse portfolio has already meant that adding digital assets as an alternative investment strategy is gaining traction. In the U.S. alone, companies like Fidelity are openly encouraging substantial percentages of individual pensions to be in digital assets.
To help grow awareness education is key to building an ecosystem. Attila shared how Mosaic Alpha will soon be rolling out an "Academy" where retail investors will be able to embellish their knowledge of all things crypto. And this is just the start.
With plans to open an office in London as well as seek FCA approval, watch out for this up-and-coming startup. Attila's energy and enthusiasm is engaging. Tens of thousands of Hungarians are already a witness to the rise of a platform that Hungarians need today, and others will need tomorrow.
#DisruptionBanking met with Attila at the Unchain Fintech Festival in Oradea, a stones throw from the Hungarian border in Romania. Today the event is attracting more and more startups, investors and banks. The presence of such promising platforms as Mosaic Alpha at the leading Fintech Festival for Central Eastern Europe can only be good for an ecosystem that is hailed as one of the most promising regions in the world.
Autor: Andy Samu
See Also: How Oradea became the Centre of a Fintech Revolution in Central Eastern Europe | Disruption Banking