One of the largest Cryptocurrency lending and savings account companies, Celsius Network, is set to launch compound interest on Crypto deposits from 1st of January.
With $450 million in Assets Under Management, more than 67,000 Active Wallets, 200 Institutional Clients and a whopping $4.25 billion in Loan Origination, Celsius is inarguably a significant contributor to the Crypto, blockchain and DeFi (Decentralized Finance) ecosystem.
"the fastest growing crypto-lender
By using the custodian BitGo, funds are kept safe whilst earning passive income. This is due to the fact that BitGo wallets are covered by up to $100 million by Lloyds of London Insurance.
Lloyds has been making quiet headway into insuring Crypto assets from theft. In March last year they insured $150 million to Ledger, the creator of the Nano hardware wallet.
Celsius Annualized Interest Rates per token (with the green figure the income accrued if earned through their native CEL Token) as of today;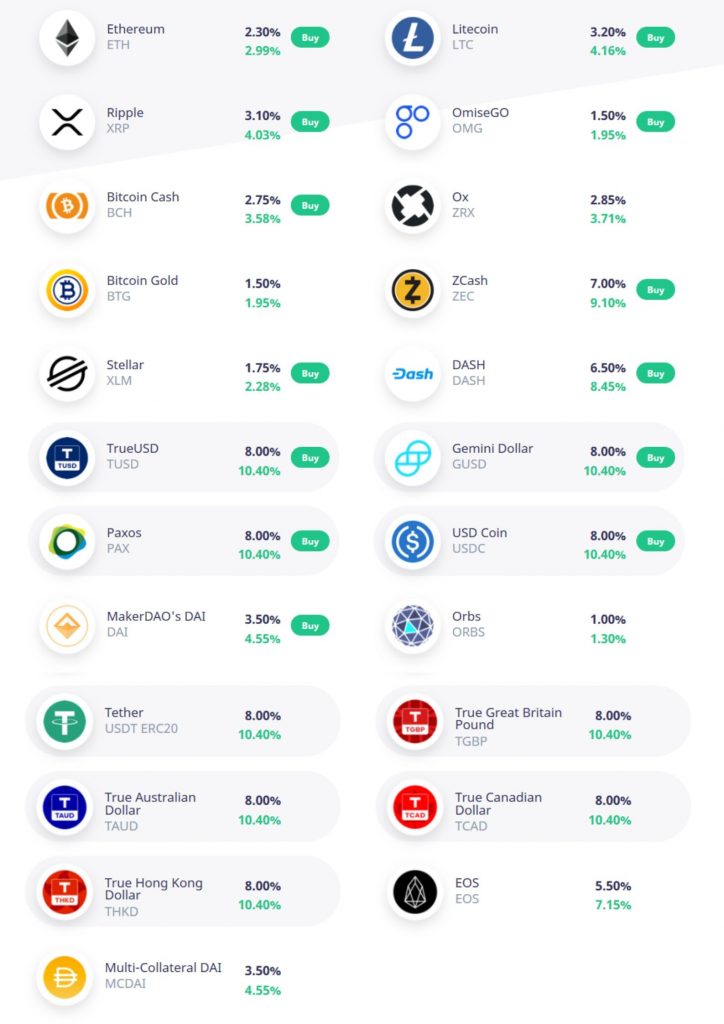 With an effective 8% annualized return on the Dollar (Tether and Gemini Dollar stablecoins), some readers may hear the word 'ponzi' ringing.
However, not only is this Crypto-lending platform "the fastest growing crypto-lender" as reported by Cointelegraph but it's CEO, Alex Mashinsky, is a very well-respected serial entrepreneur.
Credited with founding Arbinet in 1996 as a commodity exchange for telecommunication companies to trade unused long-distance minutes and VoiceSmart – one of the first firms to offer telecommunications switches to handle ordinary voice as well as Voice over IP call routing (WhatsApp should thank him).
He later founded GroundLink in 2004 as a service to book on-demand limousine and car services from a computer or smartphone. Mashinsky was also the founder of Q-Wireless, which later became part of Transit Wireless. From 2014 to 2015, he served as CEO of Novatel.
"2019 was a year of enormous growth for us," Mashinsky enthused on Celsius, and its swelling user base and global expansion certainly back this up.
With the belief that more people should benefit from financial services such as high-interest accounts and low-cost loans, Celsius Network commits to sharing 80% of its revenue with its community of users in the form of weekly interest.
"We collect income from the institutions in the form of interest income and pay 80% of that to our retail depositors," Mashinsky explained.
And it doesn't take a genius to work out that the better option of banking and borrowing is currently with Celsius, when compared to long-established financial institutions (FI) such as JPMorgan Chase.
Although firms like JPMorgan have jumped into the Crypto world, such as the JPM Coin product launch last year, it remains to be seen how receptive organizations like the SEC and FCA are in action.
Going forwards, it will be interesting to see how these FIs compete with Crypto-lenders who are not as tied to central bank interest rates, that are fast going negative across the developed world.
And this ladies, gentlemen and other is what it is all about, solutions that challenge the status quo that improve the balance of the scales. Innovation that clearly makes life better.
As well as seeing this improvement in the Celsius Network vs. JPMorgan Chase & Co personal finance battle, one can also see it happening in the Brave Browser / Google personal privacy dynamic.
[do_widget id=custom_html-11]