Strategic Alliance Between Nets and Przelewy24 Creates One of the Largest Online Payment Service Providers in Poland
The strategic alliance between Nets, a market leader in the Nordic and DACH payments industries, and Przelewy24, a leading Polish online payment service provider, is now a reality as all regulatory authorities have given their approval. The new joint Polish group under the holding company "P24 DotCard" includes Przelewy24 and Dotpay/eCard, which were recently acquired by Nets. P24 DotCard is one of the largest online payment service providers in Poland. With a stake of 51 percent, Nets is a majority shareholder of P24 DotCard. The brands of Dotpay, eCard and Przelewy24 are being retained.
Bo Nilsson, CEO of the Nets Group, says: "With the formation of this new group of companies, we further drive our group's growth and strengthen its position in Europe and specifically Poland. By joining forces, the single brands Dotpay, eCard and Przelewy24 will benefit from increased industrial scale and faster time to market. I am looking forward to advancing our businesses and to strengthening our presence in Poland."
Piotr Kurczewski, CEO of Przelewy24, says: "With our joint offerings in the e-commerce area, we will further strengthen our combined portfolio and, as part of the Nets Group, we will be able to speed up innovation building on our joint capabilities to the benefit of our customers."
Piotr Kurczewski retains his role as CEO of Przelewy24. He holds 49 percent of the joint holding company P24 Dotcard as a shareholder and is a designated member of the Supervisory Board, reporting to Robert Hoffmann, Chairman of the Supervisory Board, CEO of Concardis and designated Head of Merchant Services of the Nets Group.
"The new set-up is great news for our Polish customers. P24 DotCard will still be a local Polish player but now with a stronger position, benefitting from the experience and knowledge of Nets as a leading pan-European payment provider," says Andrzej Budzik, CEO of P24 DotCard and CEO of Dotpay/eCard. Andrzej Budzik reports directly to Robert Hoffmann.
P24 DotCard employs about 200 people in Poznań, Warsaw and Cracow.
---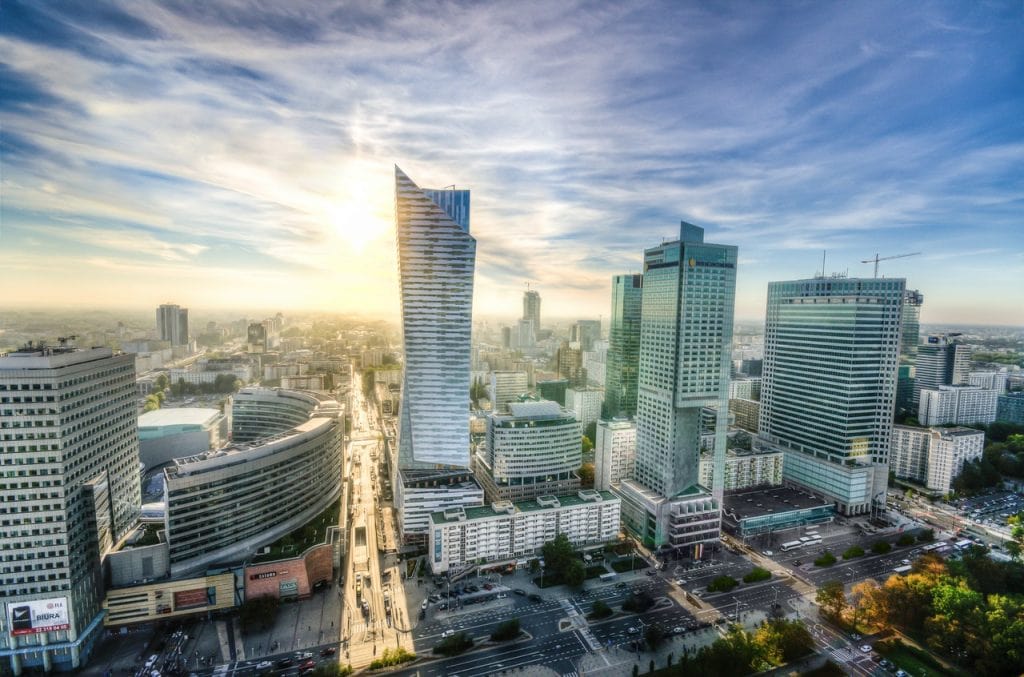 About Nets
At Nets, we see easier payment solutions as the foundation for growth and progress – both in commerce and society. The Nets Group, which employs 3,500 people, helps hundreds of financial institutions, and hundreds of thousands of businesses and merchants in Europe make tomorrow a little easier for their customers while delivering unrivalled security and stability. Powering a tomorrow that's easier than today. This is what drives us.
About Przelewy24
Przelewy24 is a leading Polish payment service provider within e-commerce offering merchants comprehensive, omni-channel payment solutions tailored to the most demanding business processes. As a payment institution with about 120 employees located in Poznań, we service more than 85,000 merchants.
About Dotpay/eCard
Dotpay and eCard are both Polish payment institutions jointly forming a leading one-stop shop for e-payment solutions in Poland by combining the capabilities of a licensed card acquirer and a payment service provider which offer merchants comprehensive, omni-channel payment solutions tailored to the most demanding business processes. With 15 years of experience and about 80 employees located in Warsaw and Cracow, we service over 30,000 merchants in all e-payment segments.