Although it is critical to follow the happenings of large established market players, it is equally important to keep our eyes open to emerging entrants.
Take the case of Larry Page and Sergey Brin, who rented a Palo Alto garage in 1998 to launch a search engine that is now worth $1 Trillion. You probably use Google's search engine 3-4 times a day (if your an average person) and from as far back as 2006, 'Googled' has been an official verb in the Oxford English Dictionary.
Starting from a garage has become a central theme of the tech StartUp world, with notable examples of Amazon, Microsoft, Apple and HP also launching with The Garage Beginning. Is there something about old car fumes that spur innovation and trillion dollar mammoths?
Whilst already large and long-established institutions like Barclays have long ago moved past their StartUp grind, commencing operations in 1690s London, they too recognized the importance of keeping 'garage' like spaces. These spaces seek to incubate and accelerate the growth of disruptive ideas by leveraging the knowledge, connections and resources of giant companies. They also claim better coffee and lighting than traditional garages.
On the 10th of January, DisruptionBanking headed to the Shoreditch office of Rise, Barclay's Accelerator in London, where the London Entrepreneur and Investor Network (LEIN) were holding their very first event, the StartUp Journey 2020- FinTech and RegTech Meetup. We found their first outing to be fruitful.
Out of the numerous applications to pitch on that buzzing Friday evening, LEIN decided to give the opportunity to three StartUps, and invited top-class investors to the room as well. The venue was symbolic as the Shoreditch district itself accommodates many of the most promising startups in the UK, attracting them with an innovative vibe that surrounds the area.
Following the opportunity to network with investors and StartUps, we learnt from organizer Debasis Chakraborty that after receiving an enormous amount of interest from the market, he had felt encouraged to start building a community. What we thought about these StartUps is that they were relatively undiscovered gems. New concepts, sharp tech, but as yet unknown to the wider FinTech ecosystem.
"Entrepreneurship is a full-time job which, from my experience, encourages people to work 16 hours for themselves than 8 hours for someone else."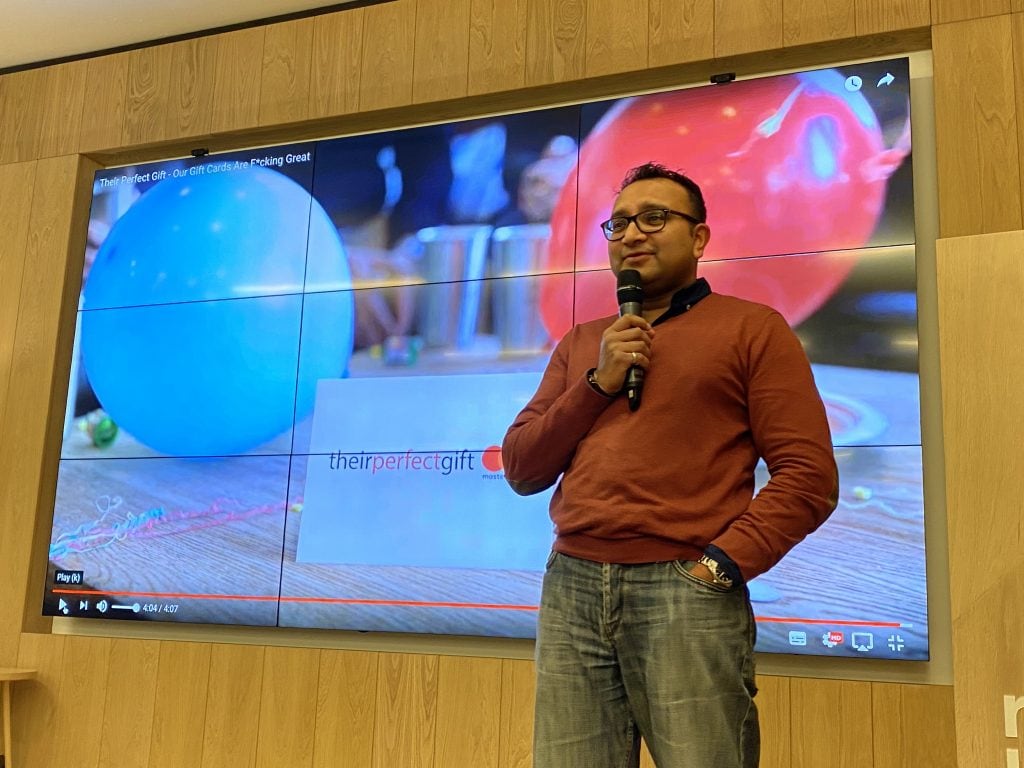 While listening to the video pitch of 'Their Perfect Gift', the audience could feel how a wide range of opportunities is still present in FinTech. Their Perfect Gift designs bespoke gift cards that you can give to a family member for their birthday, or to corporate employees.
May sound simple, but the execution makes it unique. We learnt that despite the company spending exactly £0 on marketing , it has achieved £3 million in revenue since its launch in March 2016.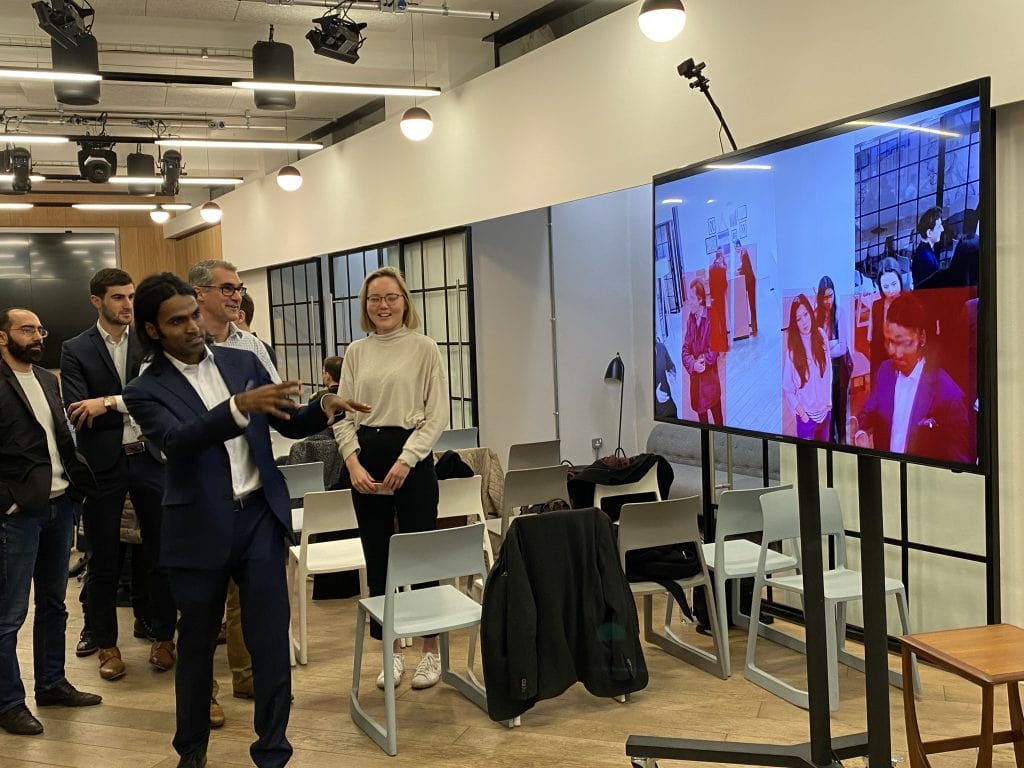 Another StartUp which pitched at LEIN was AInfinity. They have developed an advanced AI technology that provides LIBOR transition, risk analytics, advanced predictive models and business process automation.
Raj Muppala, CEO and founder, demonstrated many different use cases that can bring about cost savings with AI; market asset's price prediction, credit scoring, social network analysis and personalized product offerings. Muppala noted that according to research from Accenture, by 2022 financial services that invest in AI and human-machine collaboration could boost their revenue by 32%.
The third StartUp to take the stand was Cash Coach. Clearly a B2C FinTech, the team have set their company's mission as "gamifying saving" – to encourage people to save more money every month and build wealth they have sought to make the process fun and game-like.
Cash Coach allows you to connect all of your bank accounts to one app and have an overview of your finances. The exciting part is that you can pick your difficulty level and 'play' in Easy, Medium or Ambitious mode, depending on how much you want to save while reaching your weekly milestones. Sam Abrika emphasized how difficult it is to save money when people are paying such high university and housing fees.
Debasis from LEIN hinted that this event was the first of many more to come, and that this initiative will enable and encourage 'startupers' to continue or begin their journey- "LEIN is creating jobs from 2020. Entrepreneurship is a full-time job which, from my experience, encourages people to work 16 hours for themselves than 8 hours for someone else."
Globally, Rise collaborates with over 150 FinTech businesses in London, Mumbai, New York and Tel Aviv and was established by Barclays to provide a network of industry experts, mentors, investors and partners.
---
---
By Balázs Zahorecz
[do_widget id=custom_html-2]