When it comes to experimenting with DLT, ING Bank seems to always be ahead of the pack. Whilst the lion's share of banks gave decentralized technology a wide berth, ING saw its pole position in tomorrow's world and treated exploration of it as such, which is why – six years down the line – the Dutch bank has an entire department focused on enabling business lines to transition to a distributed economy.
The bank's DLT journey began in 2014 when a small team of enthusiasts volunteered to explore what Blockchain could mean for the bank. In 2015 Mark Buitenhek, Global Head of Transaction Services at ING recounts how they "stepped up their efforts" with the launch of the DLT program under the Innovation Lab, followed closely by its public endorsement of the R3 Consortium. Over the course of the next two years a set of highly skilled developers pulled from various internal departments concentrated on raising awareness, alleviating fears of it obliterating the global banking system, and addressing the important features for a cross-industry open standard, delivering by the end of last year 25 Proof of Concepts (PoC).
Their involvement in the ecosystem pushed some of the very early Eureka developments such as joining as a founding member the Enterprise Ethereum Alliance and the early differentiation between traditional 'bitcoin-like' blockchains, and the distributed ledger solutions whose qualities were altered to better suit financial institutions.
"DLT's widespread usability is a road made windy by improvements, reviewal, approvals."
By 2017, ING started delivering the first pilots with some of their partners which later on gave way to spin-outs coming from the ING Labs and the innovation labs with some of the collaborators such as VAKT, Komgo, HQLAx and Minehub.
Today, the DLT department at ING boasts a healthy group of international staff from different nationalities. Based in Amsterdam and headed by Mariana Gomez de la Villa, the ex-Global Collect payment specialist who was pulled over to ING in 2015 and is known within Fintech circles as having overseen 44 proof of concepts and 8 live pilots.
In comment, she responded: "It's a tag line which masks a lot of one step forward, two steps back. Like any emerging technology, the paving of DLT's widespread usability is a road made windy by improvements, reviewal, approvals. No bank can circumvent it but, that being said, we are in a fortunate position where the team is versed and the groundwork has consolidated in an enormous amount of proofs. The famous forty-four are only the ones presently complete."
From zero to four dozen and half
Like UBS or JP Morgan, ING began blockchain testing at the point of least resistance– blockchain payment strategy. "Realistically shaping a service which reduced transaction processing costs and the requirement for exceptions as it increases speed was our attempt to scale the world's utopic dream for DLT," explains Mariana. "It was also an intuitive project, as most on the team personally envisioned the infrastructure required to create and operate a global network." Efforts which culminated in the bank's first live project (komgo) and opened a door onto blockchain use in trade finance.
"2016 was all about showing joining forces with banks via R3's Collaborative Lab to demonstrate the power in distributed ledgers. The general consensus was to make small improvements and I remember spending a long initial period of running smart contracts to evaluate the strengths and weaknesses of DLT technology options on issuance, fixed income assets, secondary trading, redemption of commercial paper, etc. We did not consider attempting trials for a very long time. Yet the results – five different pilots between forty of the world's largest banks – were very motivational. There was a strong sense of achievement at ING but we all knew that it could not have been done without the other network members. It was a collaborative feat."
In the comparative background, ING together with other teams worked with Calypso Technology and R3 on solutions to improve banks' back-end infrastructure across during FX trading.
Following their success, the ING teams took to overhauling the open account trade finance infrastructure by co-founding TradeIX's MarcoPolo network which allows banks to automate international shipment financing and risk mitigation.
Since 2017, one of the buzz projects has been research and development of privacy mechanisms like Zero Knowledge Proofs (ZKP), the cryptographic technique that can be used to validate data on a ledger whilst keeping sensitive information hidden. The teams worked relentlessly to provide its saga of 3 Zero Knowledge breakthroughs; Range Proofs (ZKRP), Set Memberships (ZKSM) and Bulletproofs.
Reminiscing on the development, Marianna feels that patience in the face of slow pace was her biggest takeaway. "It became a motto which applies to everything. If hesitancy appears, whether in the shape of concerns from colleagues or inflexibility from the industry, it is important to act with slow mitigation and understanding that you are building a knowledge and support base, not just a solution. I believe we must act with a sense of responsibility to populate education at different levels as we grow."
Behind the Curtain
The inside of the DLT Department at ING's new Amsterdam headquarters feels like a beehive in full production as specialists in data science, regulation, innovation and niche intel like cryptography converse in groups of two or three. During the walk-through, Mariana explains that each group, composed typically of a hustler, a hipster and a hacker, form the original nucleus focused on exploring the viability of a product. In a separate area one can spy the core Blockchain Team; another tri-part squad focused on research, exploration, and problem solving.
"No one at ING's DLT team is from the same professional background, which means everyone brings something to the table."
"The structure is the product of our mission's nature. As we make sure each product is proven, we frequently dig up questions or even new ideas. Once a sturdy lead is unearthed, the original team swells as new experts join to act as mentors or runners to the nucleus. I've heard of other innovation studios using a more streamlined approach, but have found that ING's allowance for the whole ecosystem to build on an idea fruitful. In the same way that we collaborate with HSBC for paper-free trade financing or Shell on commodity financing, the teams here must work in psychological harmony to build and troubleshoot."
Although many questions are answered in this manner, some remain answerable for the time being. "Compliance grey-areas are commonplace, as are developer choices which balance scaling capabilities against security risks too precariously." She identifies validator node options on Corda, login problems on SGX hardware, and those agnostic against their new launched notary service as her top puzzles to solve this year.
Mariana also believes that the second ingredient for successful deployed is staff diversity. She gesticulates as she speaks. "No one at ING's DLT team is from the same professional background, which means everyone brings something to the table. Friction brings maturity, and so they are asked to challenge one another daily. Harmony within our DLT department is not engineered, but won through psychological safety allowing a healthy debate. It's the reason why I champion diversity so hard. Whether it be professional background or gender, the variety in voices is key."
What's next for the DLT Innovation Department? Mariana stresses that the teams will have their hands full with improving some of the already deployed tools, building new ones, and attracting unusual blockchain talent to work with them. "I always keep an eye out for individuals with character and passion for new possibilities."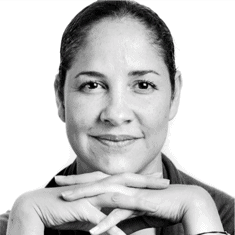 ---
[do_widget id=custom_html-9]