DisruptionBanking asked Janina Lowisz, Co-Founder and Vice President of Cashaa, what the future has in store for the Crypto industry and the Cashaa exchange and wallet, why the exchange is London-based and how they managed to have 600 businesses sign up in less than a year. This is the story of The Next Generation Banking Platform.
---
What challenges are Cashaa solving by 'banking the Crypto economy?'
Cashaa is a UK-based banking platform dedicated to banking crypto businesses, of which 99% are underbanked. Crypto businesses applying for an account with a traditional bank or with a challenger bank are getting rejected, and can have existing accounts cancelled any time.
Although our products are suitable for other industries as well, we decided to first focus on an industry in which we have easy access to clients.
The first product we launched was in May 2019, a multisig crypto wallet with a UK current account. The account can be used as full, GBP denominated UK account in the same way as those given by any normal bank. This account can hold up to 1 Billion GBP, which makes it ideal for any high-volume business such as crypto exchanges. The accounts come with a MasterCard for ATM withdrawal and online and PoS payments in over 200 countries. Like a traditional bank account, we enable SWIFT for international transfers, and FPS, BACS and CHAPS for local payments. Additionally, our crypto features enable to easily manage all your assets in one place. With our secure and compliant multisig wallet, users can store their cryptocurrencies without giving control to any centralized entity, and can exchange these cryptos into GBP and vice versa directly from the wallet without having to open an account with an exchange.
Our second main offer is debit and credit card processing. Our target is to give bank accounts to underbanked businesses, not only crypto businesses. Almost all customers will be online entities and they will want to receive card payments from their users. It is an essential part of the banking services Cashaa is providing to allow our customers to accept credit and debit card payments. It is not an easy task to accept card payments in this space but we took the time to understand the difficulties and were able to come up with a solution. Our customers are able to charge their customers as many fees as they want, but from us, they will only be charged 3%, which is cheaper than with any other company which is processing credit and debit card payments today.
Why did you choose to base Cashaa in the UK, what about the market is advantageous?
The UK enjoys a high reputation as the financial capital of the world, as well as a global fintech, blockchain and crypto economy leader. The presence of relevant partners, a big community, and easy reach to any crypto business and therefore new clients makes it the ideal place to find all you need. Most importantly, we are proud to have partnered with Enumis, an FCA-regulated EMI, for our UK current accounts.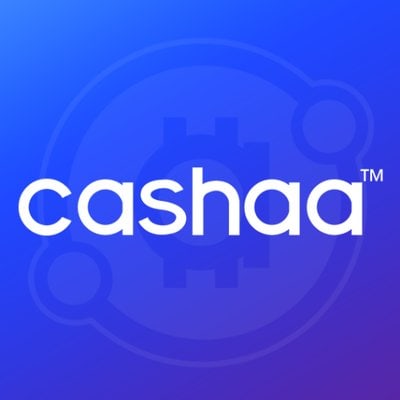 What is the future of the Cashaa platform?
Since our launch earlier this year, we have had an incredibly high demand, with already over 600 businesses signed up, and we are now working on streamlining our operations for a more fast and smooth onboarding. Other than hiring and training more relationship managers, we are also partnering with law firms, accounting firms, consultancies, startup hubs and any business partner who can refer business clients to us and can act as a local, personal point of contact.
We are also working with partners to enable USD and EUR accounts, for which we also have a high demand of hundreds of businesses already.
We also started to help businesses get incorporated, e.g. if they are from outside Europe and would like to set up a European entity. Having started with the UK and Estonia, we are planning to add more countries soon.
Overall, we are focused on banking crypto businesses now, and starting from 2020 on, we will also target personal customers, as well as businesses from other underbanked industries.
For more information, you can check our knowledge base, and for the latest news, you can follow our Telegram channel and Twitter.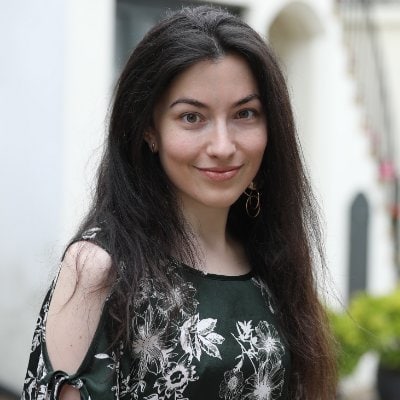 Janina Lowisz has been in the blockchain space for a number of years and is Co-Founder and VP Marketing at Cashaa since 2016. Before that, she worked for various other startups in the space, as well as American Express, and co-founded Bitnation.
Additional Information about Cashaa
Cashaa is the trading name of Cashaa Technologies Limited, a UK registered company (No. 11644308) whose registered office is at Bloom.Space, 52 Gower St, Bloomsbury, London, England, WC1E 6EB.

Your current account and Mastercard will be issued by Enumis Limited, which is authorized and regulated by the Financial Conduct Authority as an Electronic Money Institution (FRN 900028) and authorized and regulated by the Financial Conduct Authority for Consumer Credit (FRN 724110)) and is a Principal Member of Mastercard. We ensure that any funds received by you are held in a segregated account so that in the unlikely event that Enumis Limited becomes insolvent your funds will be protected against claims made by creditors.