It has been an eventful week in financial markets, which seems to be becoming the new norm.
In the past week the DJI has printed under 20,000 twice, hitting 18,915 Wednesday and Thursday. A -36% move from the peak of the market. The price of brent crude was whispers away from printing under $20.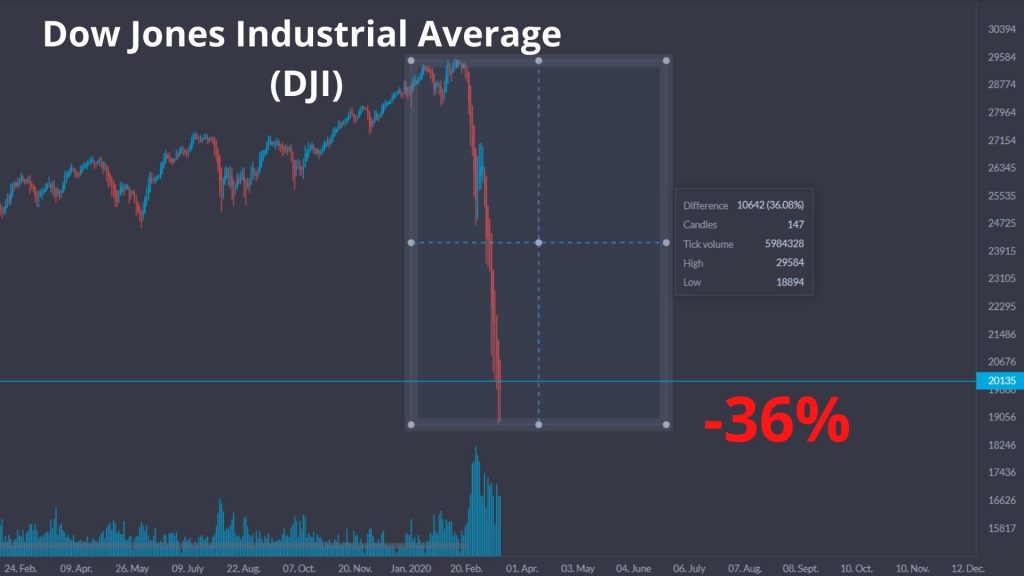 Hargreaves Lansdown notes in their 'Global Stock Market update: what in the world is happening?' that "It's not all about coronavirus though. Oil is also playing a part in the recent volatility. Saudi Arabia has sparked an oil price war with Russia, causing oil prices to plunge last week. This puts pressure on the big energy companies that make up so much of the global stock markets."
But the real damage has been done not just to traders, but to pensions. It seems the COVID-19 pandemic and oil price volatility is not just taking the lives of our vulnerable loved ones, but their money too.
The simultaneous sell-off in bonds and stocks means that under-funding of U.S. pensions is estimated to have doubled in recent weeks. From JPMorgan: pic.twitter.com/Y31g902E9M

— Tracy Alloway (@tracyalloway) March 19, 2020
Now that Western Canadian Select oil #TarSands is now trading at an all time low of $7.63 down from $55 one year ago. I am wondering how much of the pension money of Alberta employees that @Jkenney #UCP took was invested in the Alberta's oil patch. Because its going going gone. pic.twitter.com/2YRlwmH91O

— 🍁 Merlin 🍁🐨🦜🦘 (@MerlinofCanada) March 18, 2020
For instance, it was revealed yesterday that the Universities Superannuation Scheme (USS), which has more 400,000 members in the higher education sector, reported itself to the Pensions Regulator because the value of its investments plunged on the stock market.
It is the largest private pension scheme in the UK by fund size, with £67 Billion in AUM as of March 2019. People, £67B in pensions now needs a bailout.
USS reports itself to Pensions Regulator as stock markets plunge.

USS chief executive Bill Galvin said: 'We will not rush to judgement on how to deal with the current circumstances'

Read more: https://t.co/AL7X0LFvIZ pic.twitter.com/kkjcQGmoto

— University Business (@UB_UK) March 19, 2020
As investors continue to dump paper gold, stocks and bonds to go to the US Dollar or even physically withdraw cash, which safe haven can we turn to?
Thank goodness that Bitcoin just turned bullish, perhaps as a result of UBI.
But if the elderly can't go outside, all they can really hope is to be given a walk-through of online banking by their spawn to check out of the markets, if those 'invincible millennials' can just put down their game sets for 30 minutes.
Meanwhile, Bloomberg panicked 30 minutes ago…
"The panic is palpable" https://t.co/IHJjme5VaW

— Bloomberg (@business) March 19, 2020