A running discussion amongst the Fintech community is whether new Fintech startups will 'eat the lunch' of large Financial Institutions (FI), or would the relationship between the two more resemble a partnership with the startup's new technology giving agile support to the bureaucratically-laden FI. One Fintech startup from Hungary, Peak, is looking to capitalize on this speed discrepancy and carve itself out as a one-stop shop for large companies looking to get into the Fintech game.
DisruptionBanking asked Márton Suppan, creator of Peak Financial Services about the beginning of his Fintech journey in Hungary, how his organization has taken control of a niche in financial services and what the future holds for digital banking.
---
Tell us about your journey. What first piqued your interest in Fintech and its solutions?
It was 2013, and to be honest I didn't know anything about fintech, moreover I had never even heard of this term before. At the time I was the Head of Business Development and Sales at a regional asset management firm which had hundreds of sales people who received commissions every month.
It was a difficulty for the company to pay their commissions; it was expensive, slow and was ineffective as it had to record transfers one by one. As the lead in business development, I wanted to solve this problem, plus I was thinking about a financial product for the potential customers-not a 'give me your money, I'll make a high profit' one.
As I was looking for the solution, I found something about branded prepaid cards, and thought this was the best solution for us. I created the CashCard and Peak brand and we started a white label concept with a program manager at the firm. Unfortunately, the quality of the service was not appropriate, but some big companies from the region started to inquire about how they could do their own white label cards. I tried to negotiate with the shareholders of the wealth management firm to create a program manager division, but it failed. This was the point where Peak Financial Services was born: I left the company to build up a prepaid card program manager firm alone.
"It was 2013, and to be honest I didn't know anything about fintech"
I could not be happier with my decision. Today we have set up 32 different card programs, issued cards for 88 countries, achieved €5 Million~ income and employ 20 highly-driven individuals. Peak has its own developed frontends, APIs, and middleware solutions.
Peak has a number of solutions, why did you choose to offer them individually rather than 'bundle' them?
We are providing our solutions module by module, but our flagship product, Peak Prometheus Platform, is an out of the box, 100% ready-to-use digital banking solution for banks and other financial institutions.
But we believe that developing and providing everything in a modular structure is the best way, because we can change the modules easily if we develop a new unique one, plus if any of our customers want tailor-made solutions, we have an easier job and the setup time is also faster.
Just compare a toy from Lego numerous cubes to another from one inflexible piece – which one has a better adaptability? We want to make sure that our clients have the chance to receive a product that can suit their personalized needs. This is in line with the long-term trend of ultra-personalization that we are seeing in almost all products and services as customers demand more to give their engagement.
How is Peak a unique Fintech?
In our region, there is no Fintech which provides a platform like our Prometheus. What I mean is, we are providing everything for banks which want to launch a Revolut-like product- but with an outsourcing partner. Our platform provides; card scheme membership, e-money issuing and license, processing, core systems, middleware, APIs, frontends, card producing and program management. We are proud of our design-based development and IT systems which use cutting-edge technologies such as React Native, Node.js or kubernetes.
"there is no Fintech which provides a platform like our Prometheus"
And if it's needed, we can also act as the consulting partner for our customers, we own an individual entity which controls fintech.hu, and the Fintech Világa (World of Fintech) podcast, which do consulting activities for several financial entities.
Where do you see the future of digital banking?
Big Techs are coming and this is the greatest danger for banks, so I think the real competition has just begun. This is actually a very ideal market situation for Peak Prometheus, as our product offering is to aid Financial Institutions and Big Techs in their offerings to client and user database. In the near future, customers will be able to choose from Big Techs', up to date high street banks' or neobanks' product range. I think branches of high street banks will stay with us for a long time, but they will transform slowly into social places.
Banking outsourcing will be the next hot topic and then AI and deep learning could be the next. About neobanks, I think this hype will restrain our bursts, but some players will survive and can grow really big, just like it happened with Google or Amazon after the dotcom crisis.
What does the future hold for Peak?
We launched Peak Prometheus Platform just at the beginning of this year, so our first program is going live this December, and more will come out at Q1 of 2020, in the meantime we are improving our sales and we have entered the Romanian and Croatian markets as well.
"we have decided to start an AI/deep learning division"
Our CashCard Business product will launch in January and we will open the Slovakian, Czech and Polish markets in 2020. But in the longer future, we firmly believe that we will be the most important digital banking supplier of the CEE financial institutions for some time to come. Additionally, we have decided to start an AI/deep learning division next year which could also hold an interesting future for us and for our current and potential customers as well.
---

About Peak
Peak has been founded in 2013 and directly became the CEE region's first prepaid card program manager, located in Budapest, Hungary. Cashcard, Peak's own branded Mastercard was the first Hungarian Forint based prepaid card ever issued. During the last 6 years, the company has transformed into a technology driven fintech company that provides a digital banking ecosystem with cutting-edge technology for its B2B partners. By that, Peak partners are able to provide a Revolut-like lite banking solution for their customers. Click here for more information.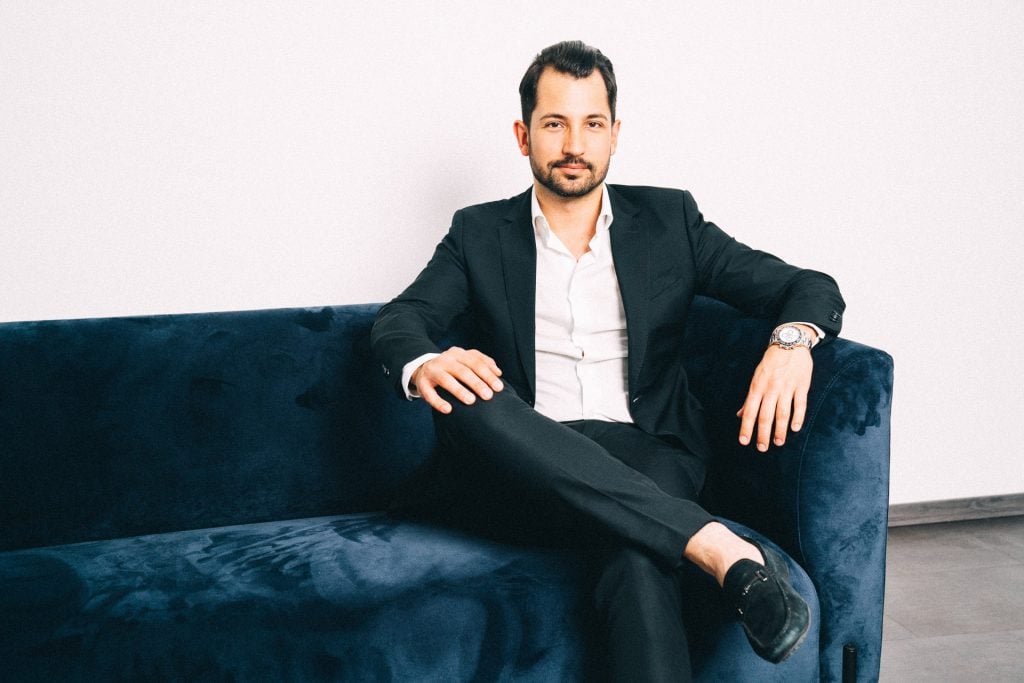 About Márton
Márton is young Hungarian entrepreneur, one of the most successful of his generation. He came from a conservative, catholic environment, and has a great family with 9 siblings. Being a rebel teenager, he decided to become a bicycle competitor, and just after a years he become Hungarian cross-country champion. As an adult, he was always focused on building up new ventures and his desire was working on new innovations. He was on the Forbes 30/30 list in 2016 and next year he became the Young Entrepreneur of the year. At the age of 29, he is considered to be one of Hungary's best fintech experts.