Start-up founders often spend more time attempting to raise capital than actually building their business and investors that provide funding are regularly left with sleepless nights owing to the high-risk nature of investing in a start-up. This is a system that is clearly needing a change, and one innovative Venture Capitalist Ecosystem is looking to lead the charge, Consilience Ventures.
DisruptionBanking hears from the CEO and Co-Founder of Consilience Ventures, Kevin Monserrat, about how he and his Co-Founders are tackling the problems rife through capital raising through tokenisation, artificial intelligence and agility.
---
What made you want to be involved in the VC and start-up world?
I joined a start-up when I landed in the UK in 2014. This was a great experience to learn the do's and don'ts of creating and growing a business. One of my roles was to oversee building a network of investors. During that year, I met the Managing Director of Microsoft Ventures who later offered me a marketing role. I was then privileged to review hundreds of companies from which batches of 20 were selected twice a year.
Finding the work very interesting, I could not resist to do my own later…
Was there a defining moment for you when you realized the traditional method needed to be changed?
Assisting many tech companies with investment readiness, organizing dozens of events to introduce start-ups to investors, which all seemed to be very industry standards at the time. Yet I realized 3 overruling factors identical to all start-ups interacting with capital players. First, the process to raise capital was and still is a massive distraction for founders, second, they don't have any interest, will and/or incentive to share their most profound worries with their shareholders and thirdly, there is a large chunk of good tech entrepreneurs not interested in joining accelerator programmes.
---
"Start-ups spend over 60% of their time on average raising money"
---
Yet all tech companies need to build a robust and trusted network to find the resources necessary to grow a business. The main problem is that start-ups, investors and experts' interest and agenda are not aligned. Start-ups have an interest in having a high valuation and favour information asymmetry. Investors have an interest to invest in lower valuations and be opaquer about their investment process and how much funding reserves they have for follow-on investments. Experts working with start-ups take the risks and a pay cut to work with very new and fragile start-ups and never get to enjoy the nice returns that some of these companies offer to their shareholders.
It was necessary for my co-founders and myself to question the very fundamentals of what our industry wants to tell us, and how we are 'meant' to operate.
Consilience is about linking together principles from different disciplines, could you elaborate how Venture Capital, Startups and Investors are in need of this?
Consilience Ventures (CV) creates one singular platform with its own economy and governance to align all interests. It allows investors to manage their risks better and build a network of senior advisors across the globe. Start-ups benefit from a greater and faster access to smart and strategic capital while keeping a healthy and manageable cap table. Experts and advisors get the same risks and returns than investors and collectively operate a 'Knowledge Club' which re-enforces the quality of the network and its impact on the start-up portfolio.
It is so aligned that some Consilience Ventures members can even be an investor, an expert and a start-up founder at the same time. Some core principles make this possible such as members holding a vote for each new start-up, investor or expert applications – thus keeping the quality of the ecosystem exceptionally high.
What is your CVDS (Consilience Ventures Digital Share) token and how will the system revolutionize the industry?
Consilience Ventures does not revolutionize the industry. Consilience Ventures is a data-driven venture capital economy using its own digital currency (not a crypto-currency) to invest in carefully selected B2B start-ups from pre-seed to Series A. It uses a combination of data and human-driven decision making to raise the probability of selecting the best start-ups to which CV members offer unparalleled support that unlocks massive growth.
We believe that investors can invest in start-ups and scale-ups without over-risking their capital and should be able to liquidate their investment anytime. We do this by redefining start-up financing and enable start-ups to launch twice as fast. We engage the best ecosystem players as part of their start-ups team at the heart of a vibrant and trusted marketplace.
Investors in CV don't pay any management, carry or transaction fees and benefit from the IP value developed over time.
---
"Investors in CV don't pay any management, carry or transaction fees and benefit from the IP value developed over time"
---
Consilience Ventures works along side traditional angels, venture capitalists and other forms of investors who want to benefit from a more accurate appreciation of the risks and the progress of their start-ups so that everyone can act before it's too late. This makes the life of investors less stressful and more protected whilst enabling founders to breakthrough.
Where is the utility in using an AI-powered platform within the Consilience Ventures ecosystem?
Consilience Ventures is powered by a technology platform which makes possible the following: more efficient scouting, dynamic due-diligence and the possibility to finance the portfolio companies up to IPO. The aggregation and analysis of data enables the start-ups to find a benchmark currently not possible with the survey-based data providers. CV will be an operating system for members that seeks to connect the information, people, market and technology needed to make data-driven decisions – risk vs reward potential.
Your company mentions the "4.5 Trillion opportunity", what is it and how will CV unlock it's potential?
Consilience Ventures invests in mostly B2B companies across sectors such as; finance, health, IoT, cybersecurity and sustainability. By investing in these growing industries, CV will set a path for more comprehensive digital transformations to be made available to big and small companies, estimated to be a $4.5tn market by Microsoft CEO Satya Nadella.
What have been the challenges in managing the ecosystem of Consilience Ventures?
The main challenge is first and foremost to educate the market to think differently before expecting different results. 85% of start-ups eventually fail and the majority of Venture Capitalists do not outperform the public market. Start-ups spend over 60% of their time on average raising money. Once the money is in the bank, they then have to find the best advisors, experts and service providers to work with.
"We cannot solve our problems with the same thinking we used when we created them" – Albert Einstein
Venture capitalists are looking for Unicorns and not all start-ups can or should be one. Start-ups must bootstrap as much as possible and do everything they can to create a product that people love and a brand that customers are proud of.
Growing start-ups is a process that is too often called an art. Building an unique method to measure and control the quality of the decision made is the only way to bring science to entrepreneurship and the only way to improve the process.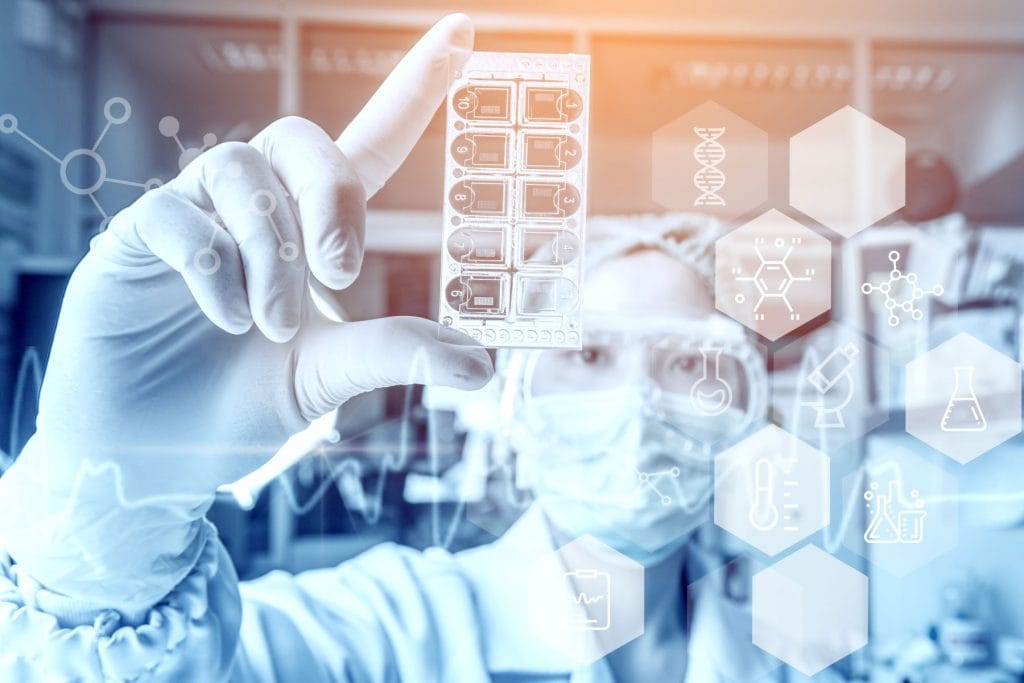 Tokenization of venture capital has been attempted before, what is different about the CVDS that makes you believe it will succeed?
The tokenization of financial instruments and hard assets is inevitable. Many have tried and failed but it will happen. Very few people remember that Edwin Drake had failed many times before being the first American businessman and the first American to successfully drill for oil. His technology breakthrough has improved the lives of billions of people.
Consilience Ventures combines a scalable proprietary technology, unique governance, IPs, network effects, tokenomics and an incentive system that retains the core principles to grow a sustainable entrepreneurial economy and not just a fund.
As we see a reversion of investors from future earnings to more stable securities, how do you intend to find those growth spots?
Consilience Ventures core principles prevent speculation and favour long-term thinking investors. Additionally, 100% of the proceeds will be distributed to all the CVDS holders at the time of any transaction, making it fair and equal for everyone.
---
"It was necessary for my co-founders and myself to question the very fundamentals"
---
CVDS is a product that seems to appeal to traditionally low-risk investors like Family offices, HNWIs and UHNWIs who would like to benefit from a high rate of diversification and leverage a network of professionals to pick and accelerate companies.
Could you shed some light on your initiatives with your corporate partners such as ING?
ING is one of the world's most innovative banks according to Forbes. Consilience Ventures and ING are currently collaborating on two main topics. Firstly, corporate innovation best practices. The more we understand how forward-thinking a bank is, the more valuable we will become for other big companies. Secondly, entrepreneurship best practices and the usage of digital assets. Both of the organizations mentioned prefer to remain discreet on the details of initiatives for now.
---
About the Ecosystem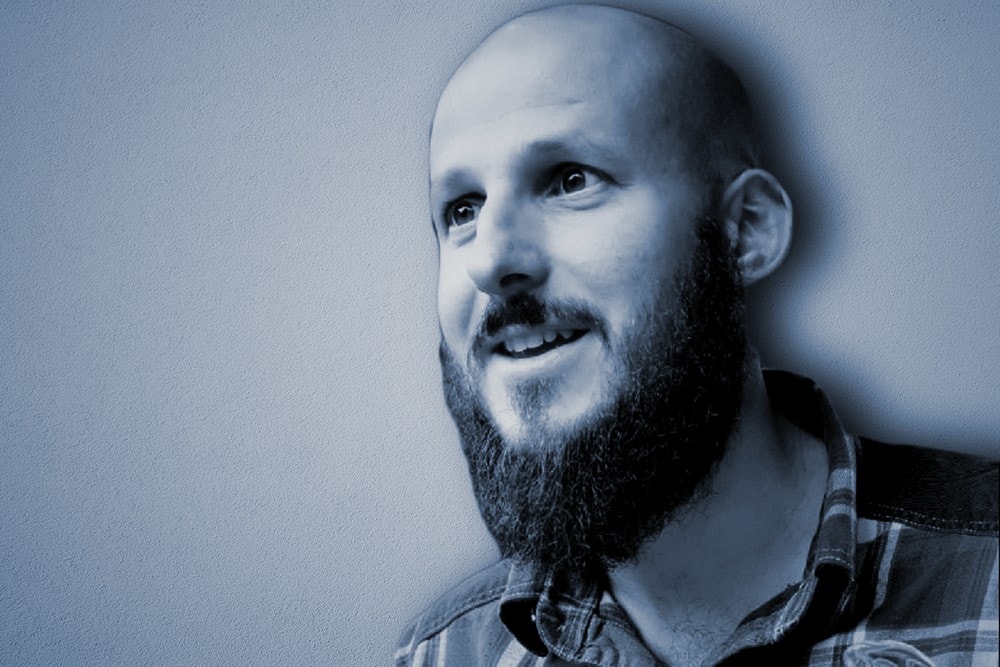 About Kevin Monserrat
Kevin Monserrat is the co-founder and CEO of PK2M and Consilience Ventures (CV) which redefines start-up financing and hence enables start-ups to execute quicker. It makes the best ecosystem players part of their team at the heart of a vibrant marketplace. CV gives investors more flexibility and higher returns by making their investment liquid. He has spent many years helping companies to launch, grow and fund technology businesses when he was the Head of Ecosystem of Microsoft Scale Up London until 2018. He was in charge of key Microsoft partners such as, CVCs, VCs, PEs, FOs, accelerators and Universities. At the time Microsoft UK's portfolio were funding $100 million a year~ in total. Kevin holds a master's degree in Business Innovation and Entrepreneurship from INSEEC Business School, France. Additional expanded studies were upheld in the master's program at the University of New England, Australia as well.
About Consilience Ventures
An alternative start-up ecosystem that enables traditionally low-risk investors to invest in high growth tech businesses. Family Offices, for example, must choose between: investing directly (high risk and don't have the skills or time), or have VCs do it for them (forced to pay high fees, and have poor visibility of investment performance).
Consilience Ventures charges zero fees to investors. It is essentially an invitation-only community comprising investors, start-ups and advisors, whose interests are aligned by a token based 'Digital Share' (a token – but not Bitcoin!). Token value is expected to reflect the aggregate value of the entire portfolio as it grows (and as exits occur), so all token holders benefit – at far lower risk than equity in a single start-up. Liquidity is built-in – users can exchange their tokens for cash via the CV online platform. This AI-powered platform also provides far greater transparency by analysing and reporting start-up performance on a continuous basis and in unprecedented detail. These proprietary metrics are also used to drive CV's unique funding model – Sprint Financing – that enables CEOs to focus completely on growing the business, rather than having to go part-time for long periods while raising successive VC investment rounds.
Co-founders of Consilience Ventures

Pierre Martin
Pierre is on open-source advocate and counts 1,962 GitHub contributions in the last year. He is also the founder of 3 companies, and over the years has developed strong relationships with worldwide open-source, AI, and Blockchain leaders.
Radouane Oudrhihi
Founder and Chief Executive of Evolvys, a technology ecosystem for hi-tech ventures and spin-outs from universities and research organizations across Europe. He currently works as a Technology Executive and coaches a portfolio of start-ups in the areas of: Data Science, Artificial Intelligence & Machine Learning, High Performance Computing, IoT, Smart Cities, Smart Energy & Domotics, Cyber Security, Bioinformatics, Healthcare and Biotech.
Martin Cornish
Widely recognised as a leading fund management and financial services regulatory lawyer with over 25 years' experience. Martin leads the firm's hedge fund practice, but his practice is much broader, encompassing all forms of alternative investment funds and acting, inter alia, for proprietary traders, brokers and dealers.