"These four things kept coming back to me: human health, climate change, natural resource, and animal welfare implications of using animals for meat. And what fascinated me is that you can simultaneously tackle all these concerns by simply changing the protein source for meat from animals to plants. If we shift our thinking to focus on the composition of meat versus its animal origin, we have a huge canvas to work from," says Ethan Brown, Beyond Meat CEO.
There are a number of reasons for the population switch to non-animal meat substitutes and sustainability (Beyond Meat boasts a 2% household penetration). Processed meat such as bacon, sausages and salami have been given a Group 1 rating, meaning that they cause cancer and are put in the same category as tobacco products, whilst red meat such as Pork, Beef and Lab is given a Group 2A rating, meaning that it probably causes cancer. Both of these ratings were given by the World Health Organization. Speaking on the Group 1 rating, "this category is used when there is sufficient evidence of carcinogenicity in humans. In other words, there is convincing evidence that the agent causes cancer. The evaluation is usually based on epidemiological studies showing the development of cancer in exposed humans." The UK's National Health Service also recommends to limit intake of red and processed meat as "This is because there is probably a link between eating a lot of red and processed meat, and bowel (colorectal) cancer".
Then there is the fact that animals put a strain on the health of the planet, putting out more emissions than many other factors. Even the United Nations have supported Beyond Meat on their website, when the UN said that meat is "the world's most urgent problem". This is because of a report the UN published; that global cattle-rearing emits more CO2 than transportation. However, Skeptical Science refutes this and puts Animal Agriculture at 13-18% of human-caused emissions. According to a research study conducted by the University of Michigan, a quarter-pound Beyond Burger requires 99 per cent less water, 93 per cent less land and generates 90 per cent fewer greenhouse gas emissions, using 46 per cent less energy to produce in the U.S. than its beef equivalent.
Animals also take up a great deal of land to graze, up to 80% of the world's agricultural land is used for livestock feed or for grazing purposes. That land taken up for that could be used for food production to feed or house people instead. Although vertical and rooftop farming is a possibility to upset this supply chain and resource allocation, such as what is happening in Singapore owing to the lack of available space, where in a space of just 715 square kilometers, 5.6 million people reside. It is becoming a crowded world.
One social conscious factor that is also driving the change to stop eating meat or look for alternatives is the physical stress and pain that animals undergo during rearing and slaughtering. Cattle and chicken 'factories', where animals are crushed together during their lifespan and injected with steroids are commonly known as 'intensive animal farming'. Many vegetarians and vegans cite this animal cruelty as a leading reason they quit meat.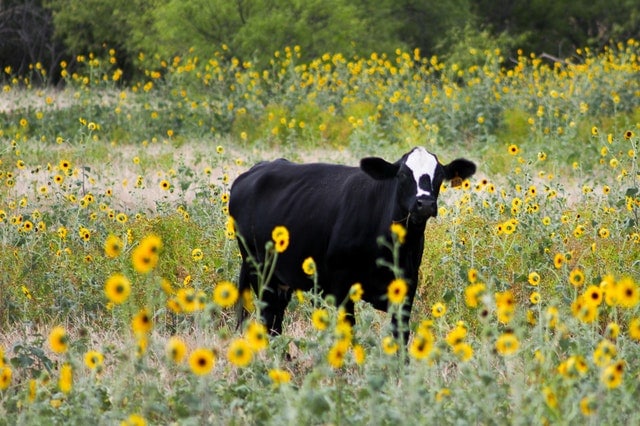 A chief concern of Bill Gates (an early investor in Beyond Meat), is a global pandemic that could sweep across the globe and kill off a vast portion of the human race. Diseases and viruses such as swine and bird flu have caused various epidemics that can spread quickly and force widespread culling. China, which consumes up to half of the world's pork, is in the middle of a crisis, as African swine fever grips the pig population.
Beyond Meat uses restaurant chains to distribute their patties, and the strategy works very well, with Ethan Brown putting a central focus on partnerships. The patties are sold in McDonalds and as sandwiches in Dunkin'. Beyond Meat is going to be distributed more nationally via the Dunkin chain on the 6th of November, two months ahead of schedule. Dunkin' Brands CEO David Hoffmann said the "The sandwich has done exceedingly well in Manhattan". From the 6th, the sandwiches will be in 9,000 restaurants across the United States.
The company is planning to open more production labs across the world. This would mean that instead of a cow going from a Middle American field to your plate via plane (again producing emissions), the meat substitute would be made in the country or region it was intended to be consumed in.
Beginning by selling chicken-free chicken imitating foods in 2013, in 2014 it had developed a beef imitation. It is now a decade old (research and development (R&D) had significantly slowed product launches) and has finally found the viable product in terms of cost of production. The cost of the burgers (lab-grown meat) has also dramatically decreased. Plant-based meat alternatives are created using a processed called precision fermentation (PF) in precision biology. Fast Company's research says that "the cost of PF is falling exponentially, from $1 million per kilogram in 2000 to about $100 today. Assuming existing technologies, we project these costs will fall to $10 per kilogram by 2023 to 2025. PF proteins will be five times cheaper than animal proteins by 2030 and 10 times cheaper by 2035."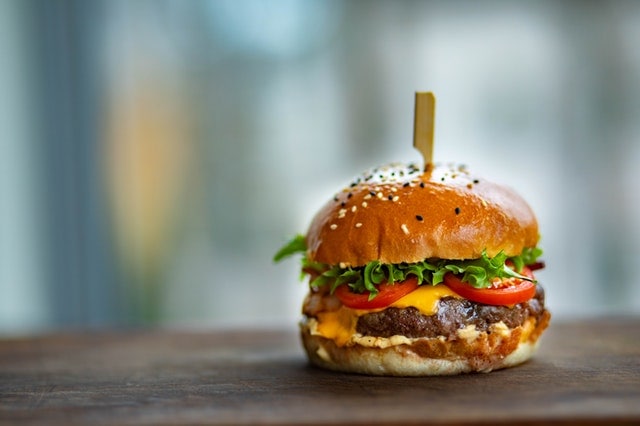 Although vegetarians make up just 5% of the US' population, but based on the reasoning above if consumption habits do not change, the other 95% of the market could be up for grabs by meat-alternatives. To satisfy the taste and texture, companies such as Beyond Meat are perhaps the best method for supply to meat demand. One of the ways that it imitates the texture of meat's 'bleeding effect' is by utilizing beet juice.
Beyond Meat not only realizes that R&D and a strong distribution network are key but are also putting an emphasis on a strong team of experienced players. Reuters announced that Beyond Meat is taking in Sanjay Shah (former Tesla Executive) as Chief Operating Officer and Stuart Kronauge (former North American head of Coca-Cola Co) as Chief Marketing Officer.
Anyone reading this is able to invest in Beyond Meat, as they launched their IPO earlier this year on the NASDAQ. Beyond Meat has cemented its place as a high-growth company; from 2017 to 2018 it saw revenue climb 166% from $33 million to $87.9 million. Beyond Meat expects the year 2019 to surpass even those figures at $240 million, a projected increase of 170%. BYND recently recorded their first profit, and have certainly put in the work from establishment in 2009 to today. They are most likely a very good valued-buy for the long term, as the stock price has declined 66.5% from peak ($245 to $82) as the hype died down and earlier investors exited. BYND is currently resting on the 88.6% Fibonacci level from IPO to peak.
---
Views expressed above are those of the author and do not necessary represent those of DisruptionBanking.
By Ignatius Bowskill-Dutkiewicz